Harmonic Patterns Dashboard Configuration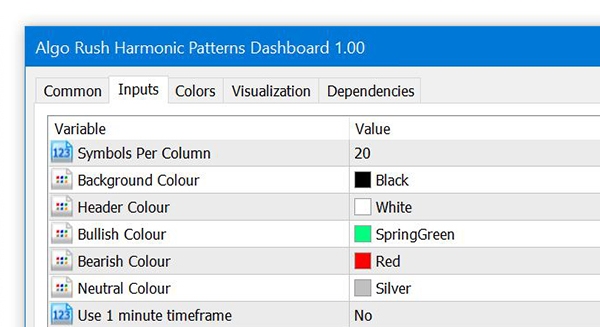 Symbols (Format="GBPUSD,EURUSD")
Leave this blank to have the symbols in the Market Watch window used. See example below:
Default: (blank - uses the symbols in Market Watch instead)

Type a pair such as GBPUSD to override fetching from the Market Watch.

Seperate each pair with a comma only and no space.

Example: GBPUSD,EURUSD,XAUUSD,USDCAD,BTCUSD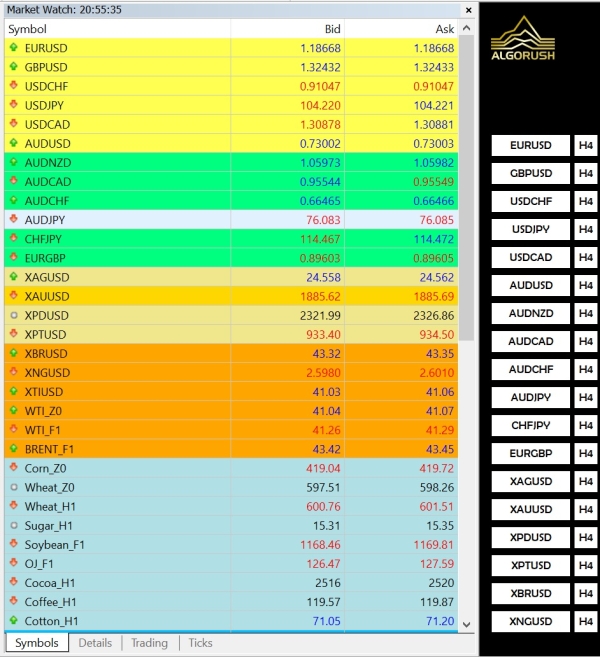 Symbols Per Column
This will define how many symbols/rows each column contains within the dashboard. Adjusting this is helpful if users either have ultra-wide or portrait orientation displays.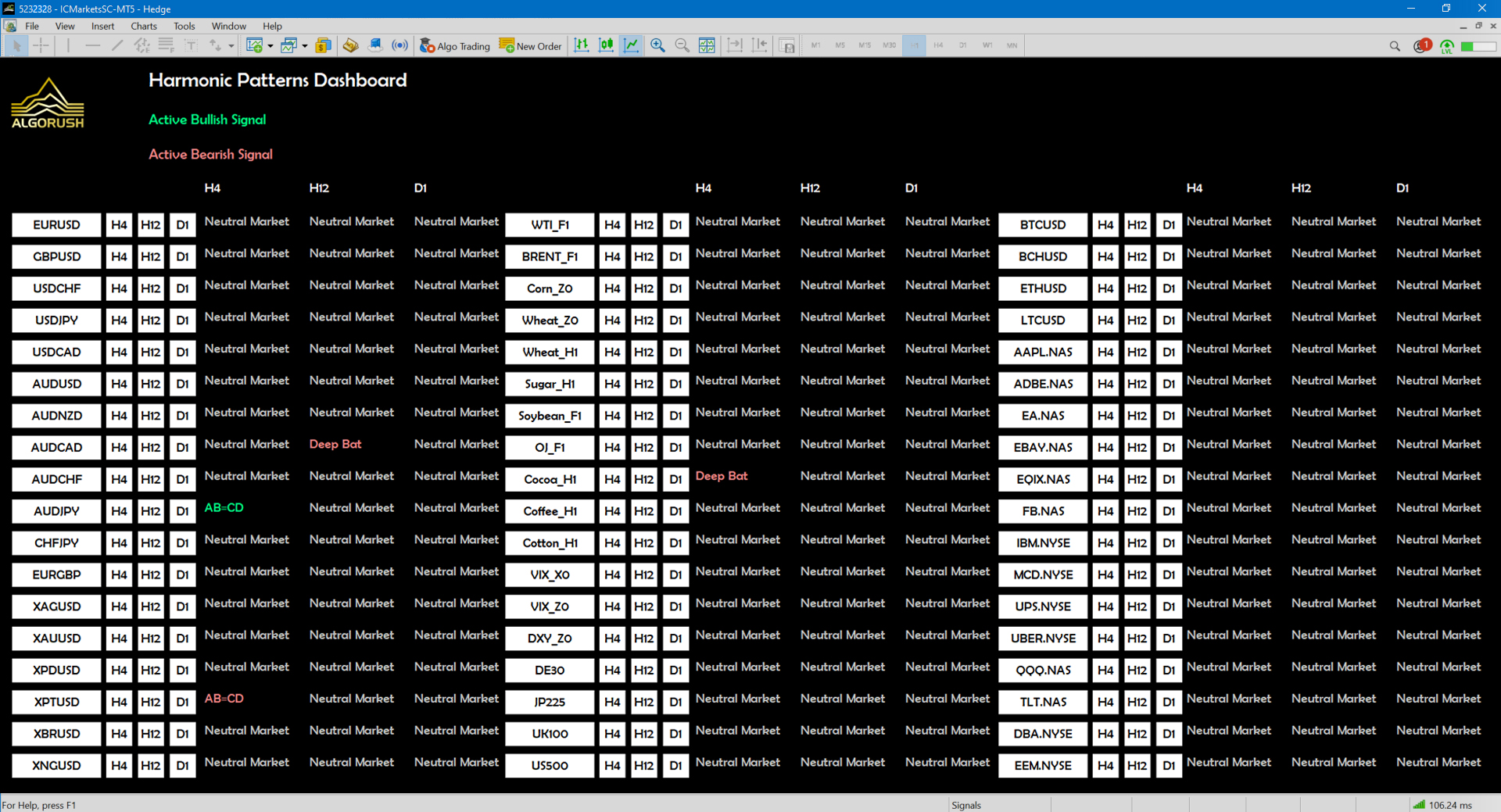 In this example, we used 18 as the value for the symbols per column since we loaded 52 pairs and wanted 3 rows to display evenly.

Background Colour
Header Colour
Change only when the default background colour is changed from black to a lighter colour.

Bullish Colour

Bearish Colour

Neutral Colour

Use 1 minute timeframe
Use 2 minute timeframe
Use 3 minute timeframe
Use 4 minute timeframe
Use 5 minute timeframe
Use 6 minute timeframe
Use 10 minute timeframe
Use 12 minute timeframe
Use 15 minute timeframe
Use 20 minute timeframe
Use 30 minute timeframe
Use 1 hour timeframe
Use 2 hour timeframe
Use 3 hour timeframe
Use 4 hour timeframe
Use 6 hour timeframe
Use 8 hour timeframe
Use 12 hour timeframe
Use 1 Day timeframe
Use 1 Week timeframe
Use 1 Month timeframe